About
The Medicine Shoppe® Pharmacy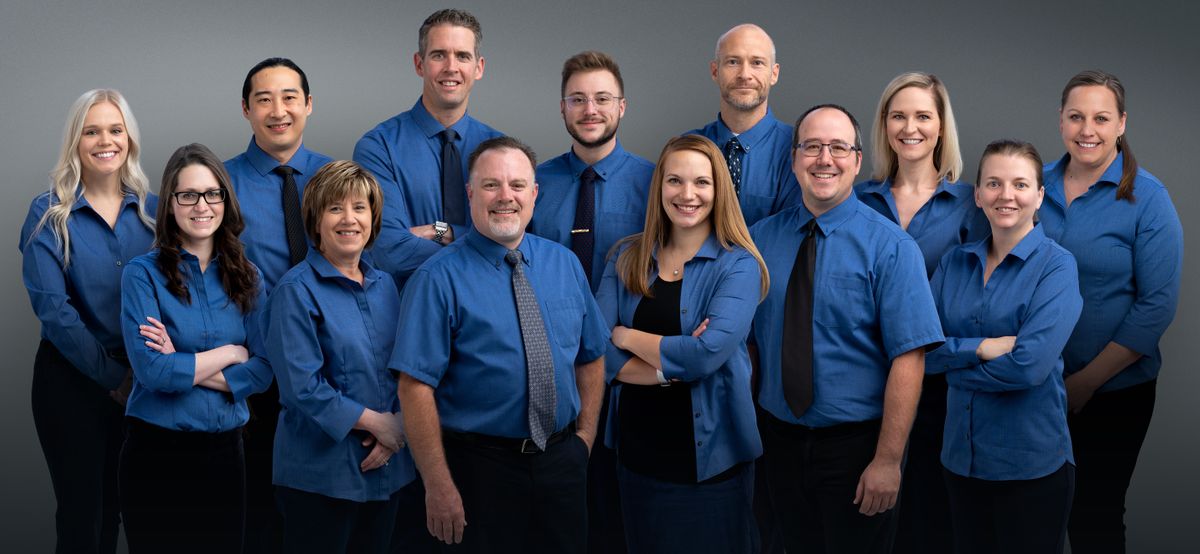 At The Medicine Shoppe® Pharmacy, we're committed to the idea that quality pharmacy care means more than just prompt prescriptions. To us, quality care means that you get the prescriptions and medications you need, along with the care and attention you deserve.
Our pharmacy is dedicated to the wellbeing of your family and the wellbeing of the community. That's why we offer services such as immunizations, medication therapy management, multi-dose packaging, medication synchronization, important health screenings, and expert care*. We strive to make it convenient for you and the people you care about to live a healthy life. Think of us as your community healthcare destination.
*At participating Medicine Shoppe pharmacies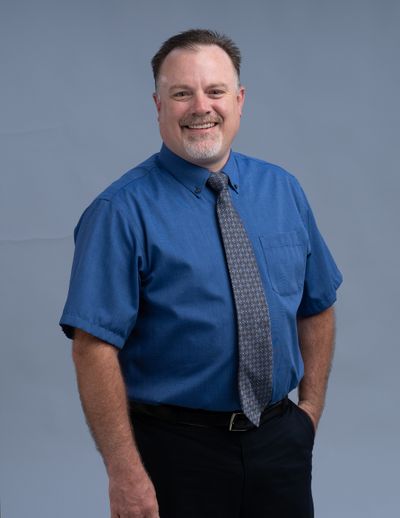 Curtis Rising, PharmD, President & Director
Curt Rising, PharmD, graduated in 1995 from the University of Nebraska College of Pharmacy. After graduation, he moved to Rapid City and with his wife, Shirley, purchased The Medicine Shoppe pharmacy. The pharmacy venture has grown to 3 locations, including long term care, compounding, and community pharmacy in Rapid City.
Curt has been active in the Black Hills Pharmacist's Association where he has been the president for 3 years, National Community Pharmacist's Association, Rushmore Lions Club and is a Director for the Northern Plains Eye Foundation. Curt has also been an instructor at 3 different Dental learning centers in Colorado, South Dakota, and Minnesota. Curt received the 2016 Bowl of Hygeia for the state of SD which recognized pharmacists who possess outstanding records of civic leadership in their communities. The Bowl of Hygeia is the most widely recognized international symbol for the pharmacy profession and considered one of the profession's most prestigious awards.
Curt is passionate about providing personalized, cost-effective and innovative pharmaceutical care in our region. "At our pharmacies we want to be a valued part of the health care team for our patients. Our goal is to make The Medicine Shoppe, Rushmore Compounding and Medicine Shoppe Advanced Care Pharmacy the place you come to between doctor visits for health information, questions, wellness programs or just reassurance to help you better manage your health."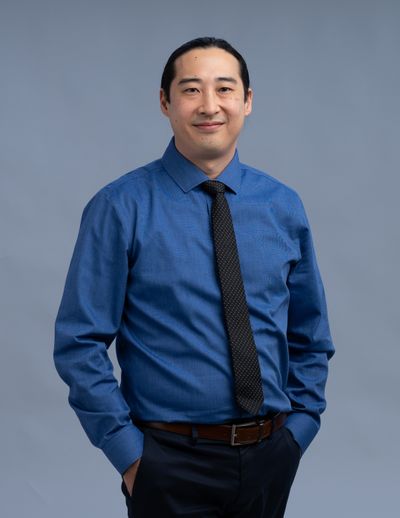 David Sy, PharmD, General Manager
David Sy knew from a young age that he wanted to help people and impact their lives positively through the pharmacy profession. Born and raised in Wyoming, he graduated with a PharmD degree from The University of Wyoming in 2005. Immediately out of school, he found his passion in geriatric care and worked as a certified geriatric consultant pharmacist and staff pharmacist in a long-term care pharmacy, while gaining experience in the hospital setting at night. Being able to improve the lives and health of seniors was a driving force.
Serving as vice chairman on the Wyoming State Board of Medicaid was another example of how he advocated for quality care for the under-served. He has since held several administrative and leadership positions in pharmacy and gained expertise in business management, operational efficiencies, project management, and acquisitions.
As soon as he came to know the team and the exceptional, innovative, and quality care provided from the pharmacies, here at The Medicine Shoppe, David jumped at the opportunity to lead our exceptional team and moved his wife and five children to Rapid City. In his spare time, he enjoys fishing, cooking, and spending time with his family.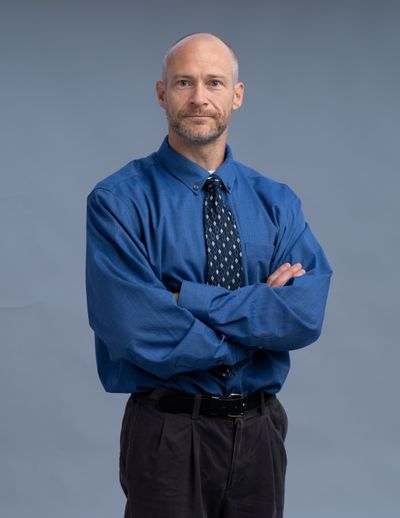 Joshua Ohrtman, PharmD
Josh Ohrtman was born and raised in Rapid City, SD. Prior to completing South Dakota State University's Pharmacy Program he conducted biomedical research for over 10 years in the field of neuroscience. He has conducted research in laboratories all over the United States including California State University Chico, University of Colorado, University of Minnesota, and the National Institutes of Health in Bethesda, Maryland. Josh's research results have been published in multiple peer-reviewed scientific journals.
Josh's academic interests eventually steered him into a biomedical career with more direct patient interaction and he decided to pursue pharmacy school at South Dakota State University (SDSU) in 2013. At SDSU Josh was involved in a variety of pharmacy related activities and was a member of the Rho Chi Academic Honor Society.
At The Medicine Shoppe, Josh enjoys using his research background and critical thinking skills to help patients solve their health related and medication therapy problems. He enjoys working directly with patients and has found great pleasure developing and offering clinical services to patients in and out of the pharmacy. Josh enjoys the opportunity to form lasting relationships with pharmacy patients. "As a pharmacist in today's health care system, I believe my role as a pharmacist goes far beyond administering medications. I take great pride in providing the best possible health care and I constantly strive to be a patient advocate." says Josh.
In September, 2020, Josh received the 'Young Pharmacist of the Year' award from the SD Pharmacy Association. The award recognizes a pharmacist that "lights a fire" in the pharmacy profession, has received his pharmacy degree less than 10 year ago, and has been active in professional pharmacy programs, activities and community service.
Josh is happy to have returned home to the Black Hills to practice pharmacy and in his spare time he enjoys spending time with his wife and three children. He is an active member of the Black Hawk Community Church, has coached a variety of his children's activities, and enjoys archery hunting and other outdoor activities.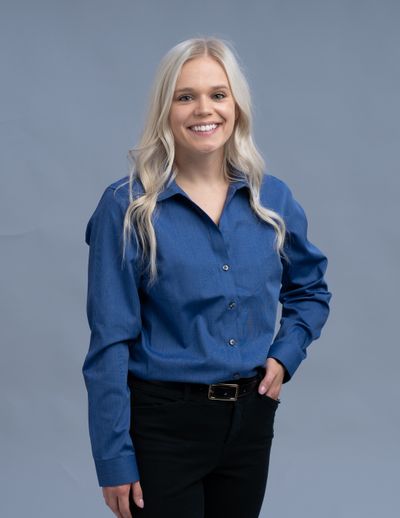 Hadley Haley, PharmD
Hadley Haley grew up in Presho, South Dakota and graduated from Lyman High School in 2013. She then attended South Dakota State University and graduated with a Doctor of Pharmacy degree in 2019.
Upon graduation, Hadley moved to Hot Springs where she worked at Lynn's Dakotamart pharmacy for 2 years. She joined Medicine Shoppe team in July 2021 and became the Pharmacist in Charge of the retail store in August 2021. Hadley has spent her pharmacy career working in independent pharmacies and likes the community feel that they have. She enjoys interacting with the public and likes to be able to create relationships with her customers and her coworkers.
In her spare time, Hadley likes to spend time with her family and husband.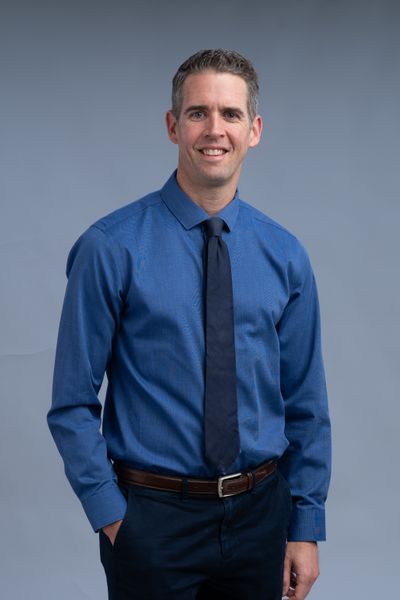 Scott Bottolfsen, PharmD
Scott Bottolfsen was born and raised in Yankton, SD. He attended the University of Nebraska-Lincoln, where received his B.S. in Biology. He later earned his Doctorate of Pharmacy from Creighton University in 2010.
He and his wife, Katy, moved to Colorado Springs, CO upon graduation from pharmacy school. While in Colorado, he worked in various roles in retail pharmacy. He was employed with Walgreens for 7 years and with Kaiser-Permanente for more than 2 years.
Scott, Katy, and their son moved back to South Dakota in December, 2019. He joined the Medicine Shoppe team at the Advanced Care Pharmacy, working as a part of the healthcare teams for skilled nursing facilities, assisted living residencies, and group homes to ensure the wellbeing of their patients and residents. He strongly believes in giving kindness and respect to all people.
Scott loves having fun with his family and friends. He enjoys a wide variety of activities including hiking, camping, climbing, fitness, cooking, and woodworking.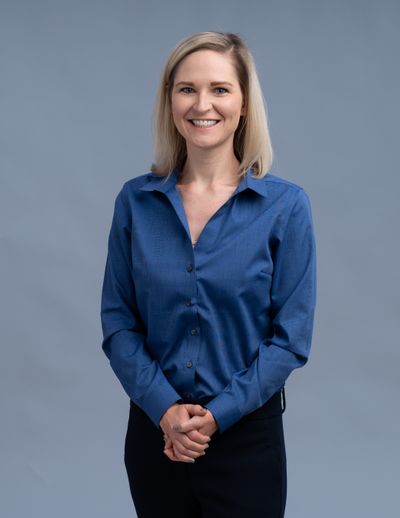 Katy Hecker, PharmD
Katy was born and raised in Rapid City, South Dakota. Upon graduation from Stevens High School in 2004, she attended Creighton University in Omaha, Nebraska. In 2010, she graduated from Creighton University with a Doctor of Pharmacy degree. After graduation she moved to Colorado Springs, Colorado where she worked for Walgreens for 5 years and gained valuable pharmacy experience. In 2015, she accepted a position as the Pharmacist in Charge at the Medicine Shoppe on West Colorado Avenue. At the Medicine Shoppe she found her niche in independent community pharmacy. In 2019, after starting a family of their own, she and her husband decided to move back home to South Dakota to be closer to family. Katy was Pharmacist in Charge at The Medicine Shoppe, Rapid City, SD for 18 months and then followed her passion for making medications to Rushmore Compounding Pharmacy.
Katy is passionate about providing exceptional care to all of her patients. She has had extensive training in hormone restoration, natural medicine, and compounding.
In her spare time, Katy loves to spend time with her family in the great outdoors! She enjoys skiing, yoga, running, playing the violin and watching nostalgic movies.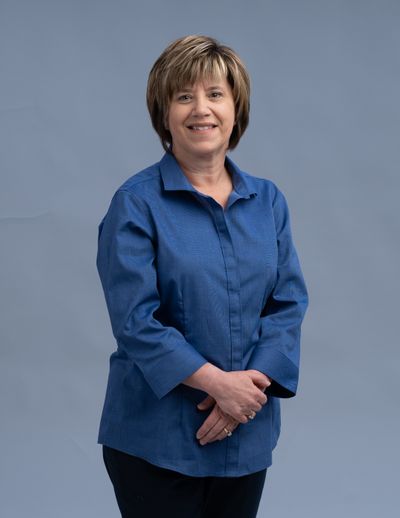 Donna Fichter, RPh
Donna Fichter was born and raised in the greater Dickinson, North Dakota area. She graduated in 1989 with a Bachelor of Science in Pharmacy from North Dakota State University. Donna was employed with Nash Finch for 12 years and Safeway for 5 years as a retail pharmacist.
Donna joined the Medicine Shoppe team in 2009 as a Long-Term Care Pharmacist. She works directly with physicians, nurses, caregivers and patients in nursing homes, assisted living facilities and group homes.
In Donna's personal time, she enjoys camping, traveling and spending time with her family.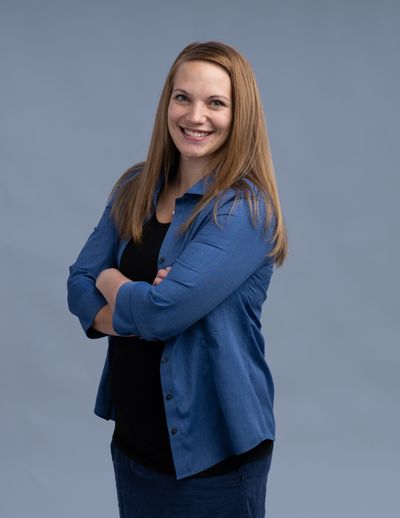 Heather Boysen, PharmD
Heather Boysen was born and raised in Rapid City, South Dakota. She graduated from Central High School in 2007. She then attended South Dakota State University and graduated with a Doctor of Pharmacy degree in 2014.
After graduating, she returned home to Rapid City and began practicing pharmacy at the Medicine Shoppe, where she now works as a long-term care pharmacist. Heather works with other members of the healthcare team as well as directly with patients and their caregivers in order to provide care to patients in skilled nursing homes, assisted living facilities, and group homes.
In November, 2020, Heather qualified and successfully passed the test for Board Certification in Geriatric Pharmacy (BCGP). This unique certification from the Board of Pharmacy Specialties is recognized as the gold standard for determining pharmacists who are qualified to contribute at advanced practice levels in regard to applying knowledge of medications in older adults to optimize therapeutic outcomes. Out of the 11 Board Certified Geriatric Pharmacists in the state of South Dakota, Dr. Boysen is the only pharmacist located in Western SD.
In Heather's free time, she enjoys spending time with her family and many of the outdoor activities offered in the Black Hills, including camping, hiking, and four-wheeling.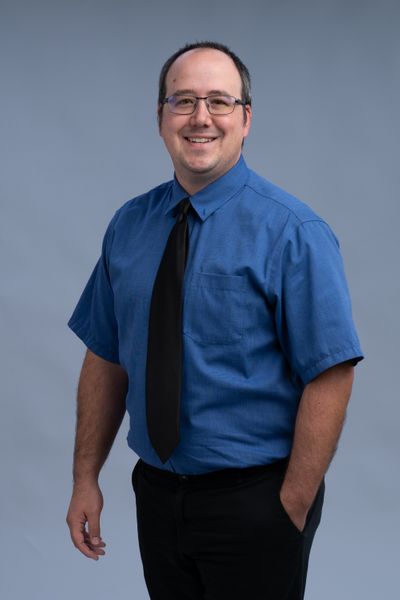 Lance Linderman, PharmD
Lance grew up in the small town of Timber Lake, SD as part of a large family in a rural setting. He attended South Dakota State University and graduated in 2012 with his Doctor of Pharmacy.
Lance started his career at the Michael J Fitzmaurice State Veterans Home in Hot Springs, SD as the pharmacy manager. There he realized his passion for geriatric medicine as he found fulfillment in taking care of veterans and the elderly.
Lance and his wife, Mallory, moved to Sioux Falls when he accepted a position with Omnicare LTC Pharmacy. He was promoted to Pharmacist In Charge, providing medication to hundreds of residents in the long-term care setting.
In 2018, Lance and his family returned to western SD when an opportunity became available to work with the premiere pharmacist team of the Black Hill! As a consultant pharmacist for Medicine Shoppe Advanced Care Pharmacy, Lance provides insight and knowledge on geriatric medicine to residents in long term care settings.
Lance is grateful for being back in the Black Hills and is able to spend more time outdoors with his family. Lance is an avid fisherman with a love for the outdoors and enjoys tinkering with any new technological device he can find.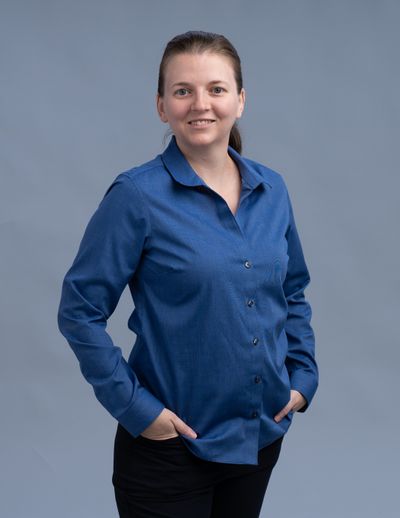 July Wheelersburg, PharmD
July Wheelersburg was born and raised in Waubay, South Dakota. She graduated from Waubay High School in 2003. She then attended South Dakota State University and graduated with a Doctor of Pharmacy degree in 2009. After graduating, she moved to Colorado and worked for Wal-Mart for 5 years before transferring to Wal-Mart in Rapid City to be closer to family. In April of 2021, July joined the Medicine Shoppe team and is using her many years of retail experience to help serve customers at the community pharmacy on Mount Rushmore Road. She hopes to provide personalized service by learning more about her patients and their medical history.
When not at the pharmacy, July spends time with her husband and two children. They enjoy hiking, camping, attending rodeos and playing sports and games together.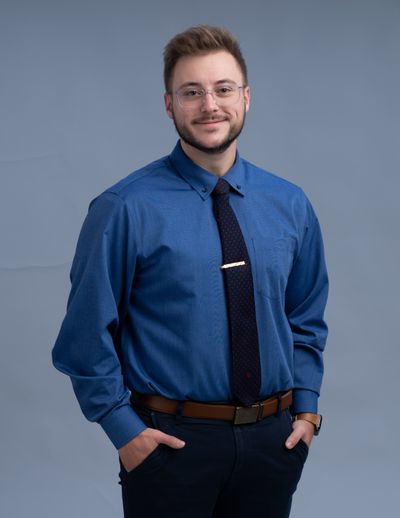 Colton Cunning, PharmD
Colton Cunning, PharmD, grew up in the small southern town of Fairmont, Minnesota. He attended South Dakota State University and graduated with his Doctor of Pharmacy in May of 2021. Colton went into college undecided with interests in chemistry and healthcare. After shadowing a few pharmacists and seeing the compassion and connection they had with their patients, he knew pharmacy was the career choice for him.
Colton states, "To me, being a pharmacist is getting to know my patients personally to understand the root of their medical needs, rather than just using a medication to treat their symptoms. I am fortunate to start my career with great local company that has the passion to put the patient first. It is exciting to utilize all the tools I learned throughout school to serve the great people in the surrounding black hills area."
When Colton is not at the pharmacy, he enjoys soaking up as much of the beautiful black hills as he can. From cruising on his Harley, mountain biking, fly fishing, hunting, hiking, and skiing, pretty much any activity that allows him to be in the great outdoors. Although Colton has only lived in Rapid City for less than a year, he confidently calls this his new home.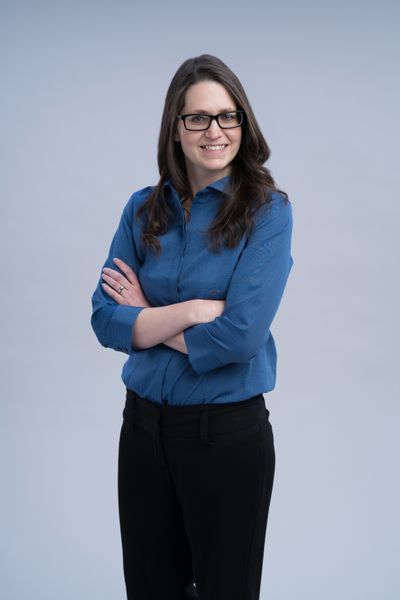 Stevie Moe, PharmD
Stevie Wessel Moe was born and raised in Rapid City, South Dakota. She grew up exploring the Black Hills where she developed her love for the outdoors. Some of her hobbies include hiking, biking, four-wheeling, and boating. Stevie graduated from Central High School in 2009 and got her Doctor of Pharmacy degree from South Dakota State University in 2015.
Stevie and her husband owned a small town independent pharmacy in Northern Wisconsin for almost 7 years. After having a little boy, Stevie and her husband moved to the Black Hills to be closer to her family. It wasn't easy leaving all the connections to her patients she had developed over the years, but knew she could find a way to pursue her passion for helping people and enjoy being around family, too. Stevie started as a retail pharmacist at the Medicine Shoppe at the end of 2022 and is excited to provide excellent care for her new patients.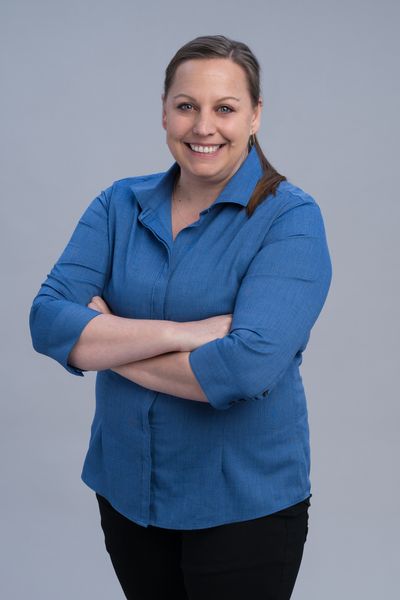 Audra Olson, PharmD
Audra was born and raised in Rapid City, South Dakota. In her youth, she enjoyed playing soccer, running track, rock climbing, and snowboarding in the beautiful Black Hills. Four-wheeling and camping filled each summer with friends and family.
After graduating from Stevens High School, Audra took some time to decide her next adventure. With a couple of years of undergraduate work at Idaho State University, she took the leap of faith and moved to West Palm Beach, Florida. Audra earned her Doctor of Pharmacy degree from Palm Beach Atlantic University in 2010.
Audra has spent her professional career as a compounding pharmacist and loves being a part of the team at Rushmore Compounding, She is very grateful to be able return to her roots, be near family, and live in the beautiful Black Hills of SD.